Guangdong Teachers College of Foreign Language and Arts (GTCFLA),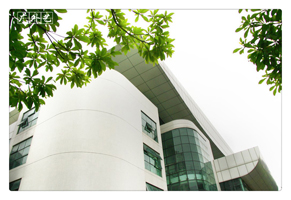 a vocational college run by the Guangdong provincial government, was founded in December 2001 through the merger of the former Guangdong Foreign Language Normal School (founded in 1978) and the former Guangdong Art Normal School (founded in 1983). The year 2021 marked as a milestone in the development of the college, with three more schools joining: Guangdong Social Work School, Guangdong Foreign Trade School and Guangdong Trade Vocational Technical School.
  Based in Guangzhou, the college has six campuses, including Wushan, Yanling, Haizhu, Longdong, Tianpingjia and Huadu campuses, with an area of 43.2 hectares and a construction area of 359.2 thousand square meters. It is currently home to 15,463 full-time students in the higher vocational education sector, 8,683 full-time students in the secondary vocational education sector, and 3,280 students in the adult education sector. With garden-like campuses and superior facilities, the college has won such honors as Guangdong Provincial Model Vocational College, Guangdong Model College in Innovation and Entrepreneurship, Guangdong Model College in Campus Running, and Guangdong Model College in Safety.